Place like items in each box but don't overthink it. Christmas, Toys, Dishes are good categories. Depending on the amount of stuff you are storing, you can expect to spend a few hundred dollars on containers when it is all said and done.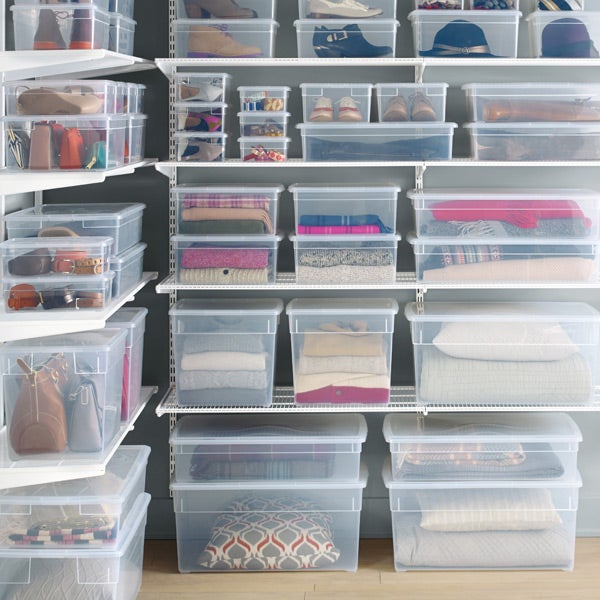 Place your bins on the shelves, leaving the open space in the center for large items such as furniture.


Here are a few Don'ts
· Don't store your things in plastic bags – you can't see what is in them and they don't stack well.
· Don't pile your stuff willy nilly – be mindful of where you place delicate items like lamps
· Don't store clothes in storage - clothes should be store in your home
· Do not store liquids in your storage unit.
· Don't store gasoline-powered tools with gasoline still in them.
· Do not store anything in your unit that is wet, as it will cause mildew.
One final thought: the strategies I have recommended are not cheap - especially when you consider how much you are paying for the unit in the first place. If you are unwilling to spend that much money to keep your stuff safe, then why are you keeping the stuff at all? We should be good stewards of our stuff, if you care enough to keep it, care enough to keep it safe.
If you are ready to get rid of the clutter in your life, join us for the 30-Day Declutter Challenge. It is 100% free and you can register here.
Jennifer Snyder
Certified Professional Organizer®
Neat as a Pin® Organizing and Cleaning